Skip to main content
Prepare for turbulence 
Keeping travellers safe on the road doesn't happen on the fly. You need a plan to ensure that, no matter what pops up along the way, traveller safety is paramount. 
From natural disasters and civil unrest to losing travel documentation. We work with you, alongside your travel risk management company, to develop strategies that uphold your duty of care to travelling employees, and support business continuity. Together, we can implement technology that helps mitigate risks and is as flexible and agile as the rapidly changing travel climate.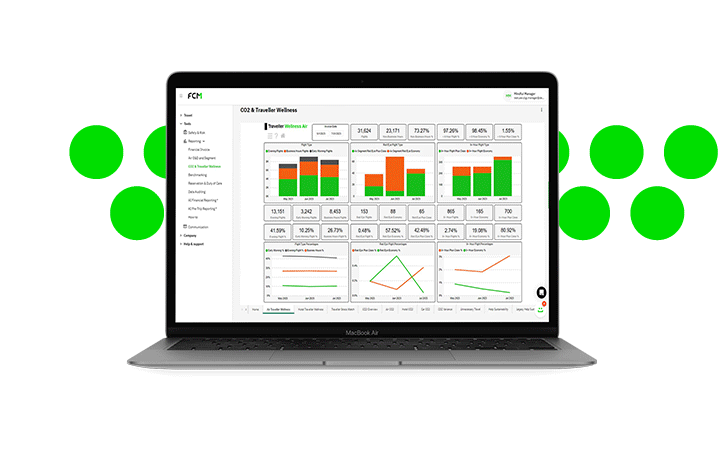 Safety in numbers
Data is power, especially when it comes to safeguarding travellers. Our safety and risk support framework is centred around providing travel managers with the most credible, actionable, and up-to-date information we possibly can, as often as we can. 
Access safety and risk reports on demand with FCM Reporting, via dynamic dashboards. Or review customised crisis reports directly from our proactive and strategic account management team. Together with our expert travel consultants, it's a 360° approach to risk management that keeps your teams safe. 
Real-life stories of safety protocols in action
Your safety & risk resource centre